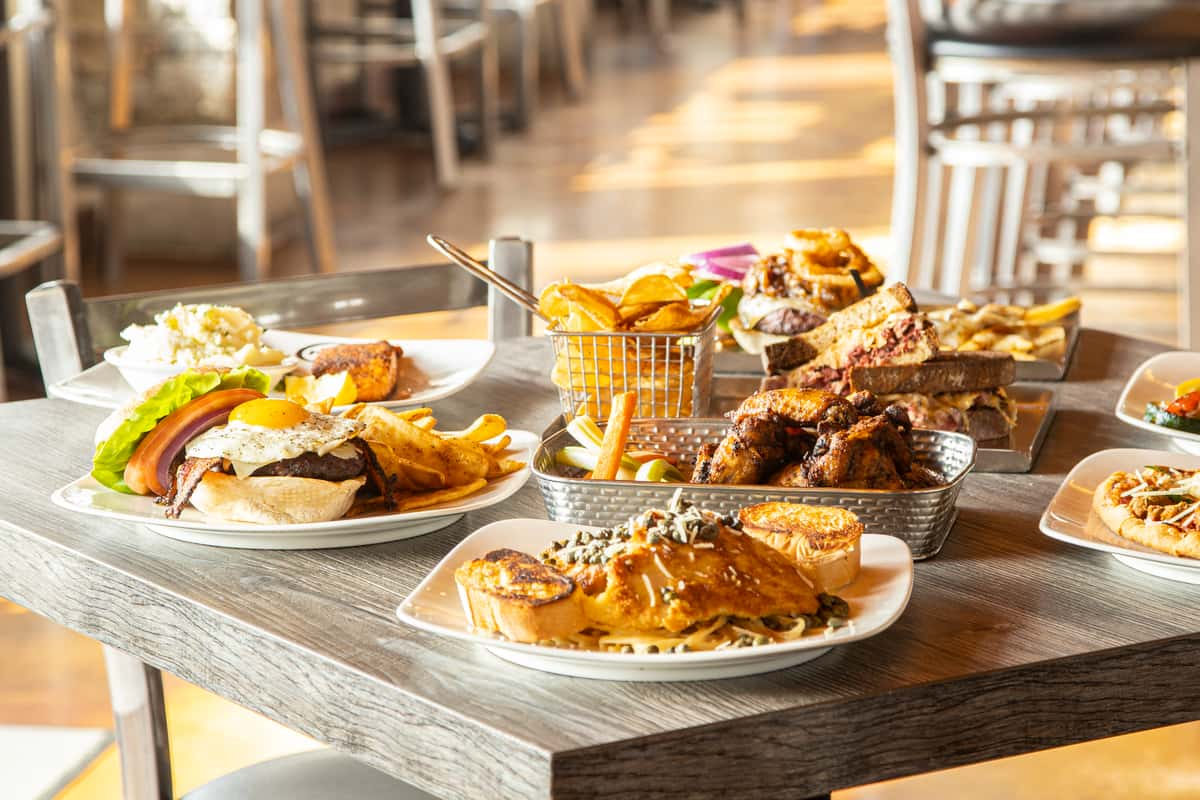 Pica's
Pub & Grill
We are Open!
We are open!
Restaurant is clean and our staff is out of quarantine, hope to see everyone soon!
Delicious Food and Craft Cocktails
We're a local pub and grill where the Merrimack Valley community gathers over delicious food and craft cocktails. Here you can find the great taste of America, enjoy the steak tip and BBQ dishes of all variety which is all made from scratch here. We have daily games for the Massachusetts lottery and we also serve lunch. There are take out options available too.
Methuen
10 Ayers Village Rd
Methuen, MA 01844

Hours
Tuesday - Thursday:
11:00 am - 9:30 pm
Full menu till 9pm, limited menu till 9:30 pm, last call 10:15 pm
Friday - Saturday:
11:00 am - 10:00 pm
Full menu till 9:30 pm, limited menu till 10 pm last call 10:45 pm
Sunday:
11:00 am - 9:30 pm
Full menu till 9pm, limited menu till 9:30 pm, last call 10:15 pm
Leave a Review
Leave a Review
"Excellent sandwich. Friendly and attentive bartender."
"THE BEST I HAVE HAD BIG AND JUICY HIGHLY RECOMMENDED"
"All I can say is yum! Haddock tater tots. Have had them the last three times there. Beer battered and sooooo good."
"I have had burgers and many other meals from picas and they definitely get 5 stars from me… food is amazing staff is awesome it's extremely clean and definitely will keep going back…"
"Excellent meal....very fresh!"
"Excellent sandwich. Friendly and attentive bartender."
"THE BEST I HAVE HAD BIG AND JUICY HIGHLY RECOMMENDED"
"All I can say is yum! Haddock tater tots. Have had them the last three times there. Beer battered and sooooo good."
"I have had burgers and many other meals from picas and they definitely get 5 stars from me… food is amazing staff is awesome it's extremely clean and definitely will keep going back…"
"Excellent meal....very fresh!"
"Excellent sandwich. Friendly and attentive bartender."